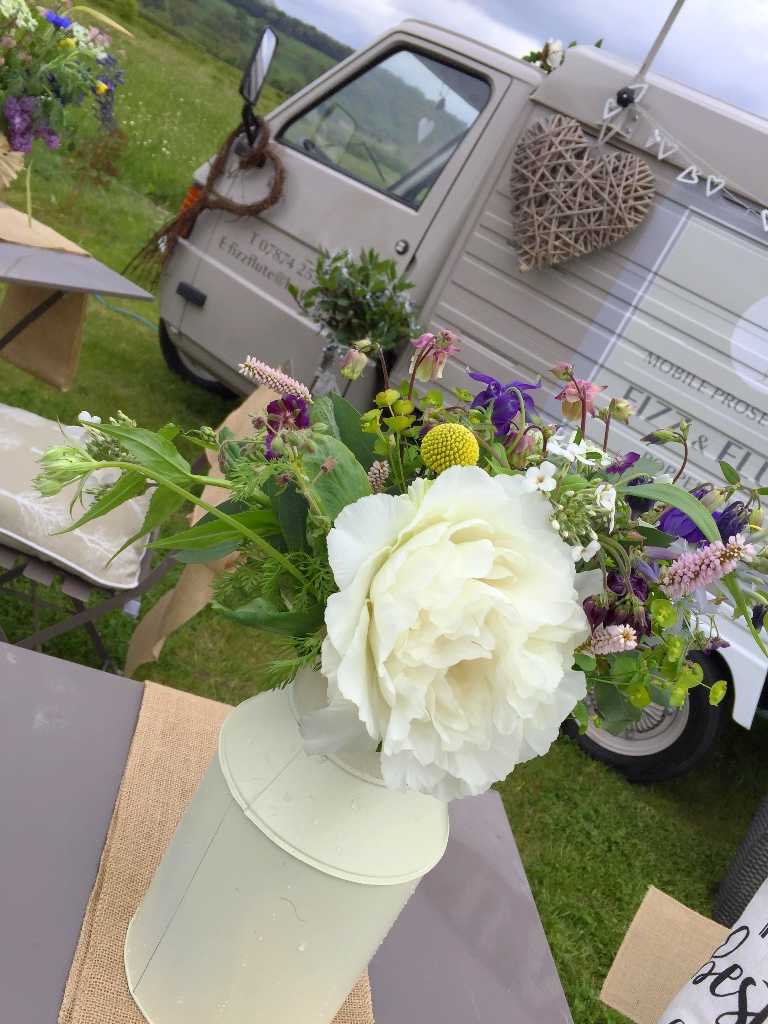 In March 2016,
We had a little thought,
"Let's go into business,"
So a Piaggio we bought!
Our little van was a shy boy,
Not one to steal the show.
But after an elegant lick of paint,
Our boy was ready to go!
His three wheels had a polish,
His fairy lights glowing bright.
With vintage wood and flowers,
He is a pretty sight!
Next there came the bubbles,
A pop, a fizz, a clink!
Our van full of Prosecco,
Great idea, don't you think?
Ready for all occasions,
Come rain or come shine.
We have the Prosecco waiting,
Peep Peep, pass me mine!
So everyone please gather round,
Please do not dispute.
A new era is upon you,
Welcome to Fizz and Flute!